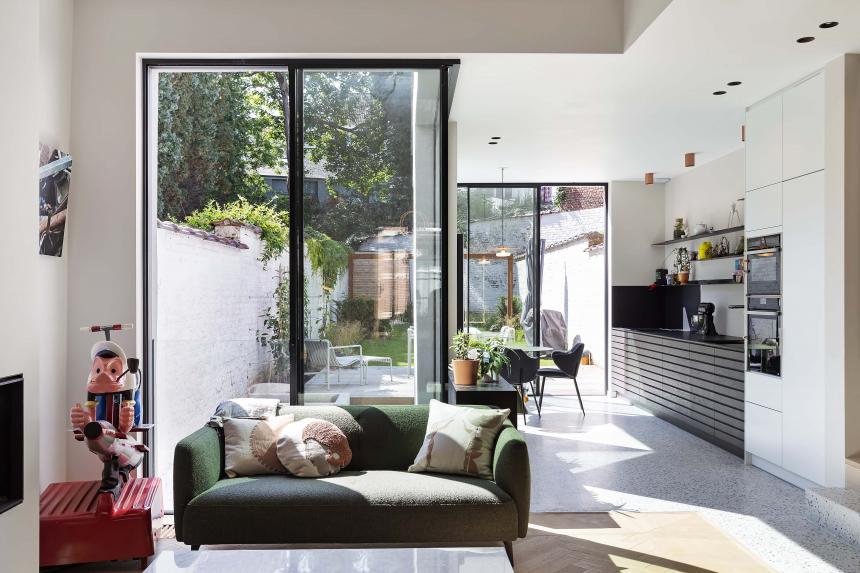 189_JERIC
Program
Renovation extension of a family house
K2A Team
Kervyn-
Alegria-
Crainic-
Vangansbergt
Images Credits
© Laurent Brandajs
+
The project is located in the heart of Saint-Gilles, one of the most dynamics
neighborhoods of the city of Brussels.
The project consists into the division of the single family house in two units.
The original structure of the house has been strongly altered over time: the challenge was to bring back a general coherence to the back façade and to find a harmonious coexistence between history and contemporary.
On the ground floor, the main operation was to 'open' the façade, increasing the amount of natural light and fresh air inside the house and providing an open and continuous living area with the kitchen.
A new stair connects the living to the new volume on the first floor where are located three bedrooms.
The strategy of the project was to adapt the contemporary lifestyle of the owners to the original character of the apartment, retaining some elements and decorations which characterize the historical style of it.
+