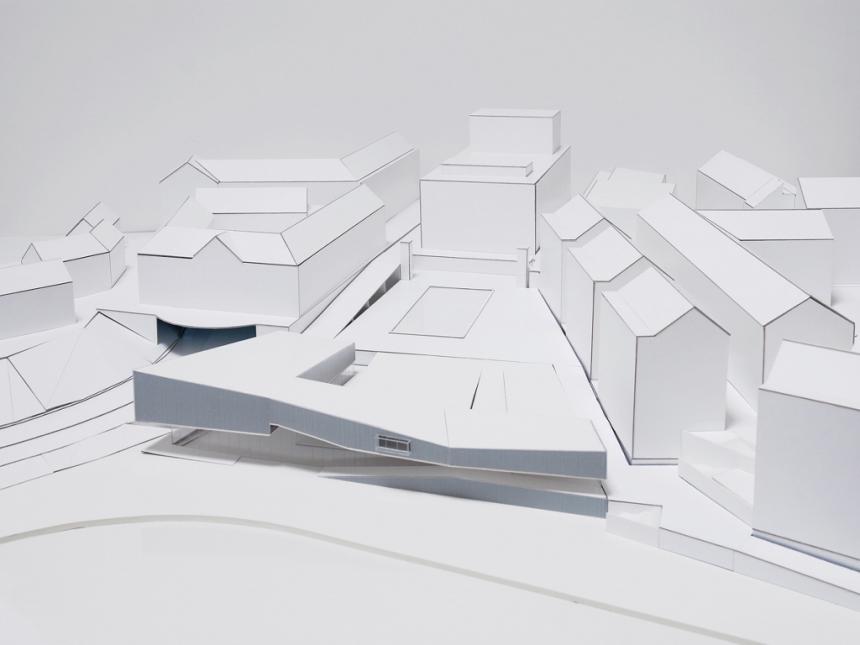 045_LLN
Program
Construction of the new museum for LLN University art collection
Status
Shelved
Competition
K2A Team
Kervyn -
Alegria -
Beckers -
Damsin -
Palmers
+
Louvain-la-Neuve, a university town of 40.000 people, is located 25 kms from Brussels. The University wants to build a new museum for its art collection. The site borders a lake, the town's main natural attraction. The lake also defines the town's limit: Beyond it are rolling pastures.
It is important for the building not to appear overwhelming in this modest-size town. While it is adjusted to the scale of the local community, the project fulfills its ambitious program.
The building appears to appreciate its pivotal location on the waterfront, on the threshold between city and nature. Besides visitors to the museum, this particular site attracts strollers, joggers and students in search of a sunny patch of grass.
On the outside, the museum offers generous open spaces with privileged views on the lake and its surroundings. These spaces are accessible to everyone at all times.
It also takes full advantage of the difference in height between the lake and square overlooking it. A series of slits cut through the building offer a public ramp down to the waterfront. These slits bring natural light into the exhibition rooms while offering glimpses on the outside world. On the inside, the exhibition spaces are distributed around a foyer that is two floors high.
+