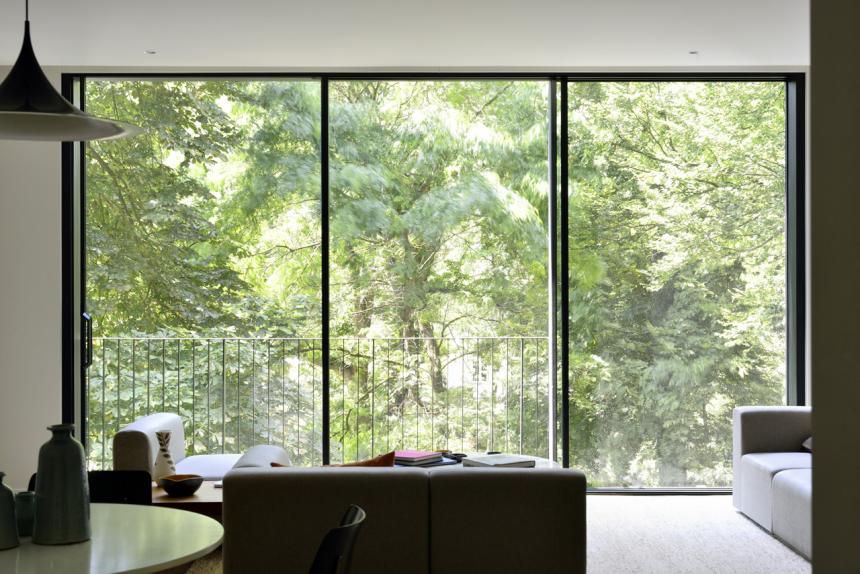 128_Housing_Merjay
Program
Renovation and extension of a collective housing with 4 units ( 2 duplex and 2 simplex )
K2A Team
Alegria -
Kervyn -
Vangansbergt
+
The location of this building is exceptional: the back façade over-looks a bespoke modern park "Abbé Froidure", a few hundred metres away from Place Brugmann.
The client wanted to fully renovate this large 19th century building into 4 luxury apartments. As there are 7 floors, it was also asked to add an elevator. An extra floor was created, creating a duplex penthouse. The back façade has large full heighted windows offering unique views on the canopy of the surrounding trees.
While respecting the historical typology and character of the building, we were asked to do a contemporary intervention.
+