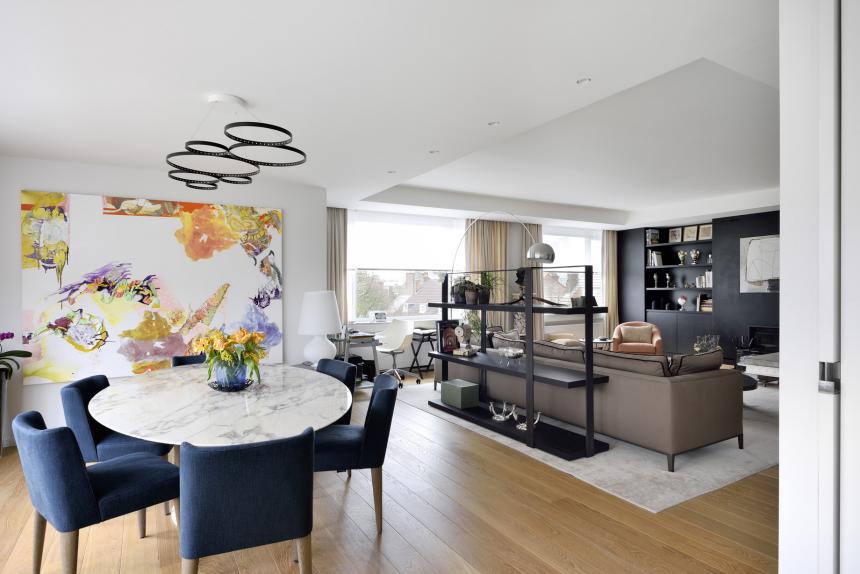 138_Guy
Program
Renovation of an appartement - Interior design
K2A Team
Alegria -
Kervyn -
Radu
Images Credits
© Oana Crainic + © Nicolas Schimp
+
The location of this apartment is exceptional: it over-looks the beautiful Square Arezzo in the city of Brussels, well-known for its large colony of green South American parakeets. Located on the top floor of the building, it offers a unique view on the canopy of the trees which form a tropical oasis in a tight-knit urban fabric.
However, the existing installations of the apartment were obsolete and the bathrooms were too small. The kitchen was isolated from the main living quarters.
The project consisted in fully renovating the unit. As it was not possible to modify the main structure of the building, by altering a few non-loading partitions, the intention was to create new perspectives on the square and offer larger, free-flowing spaces.
+