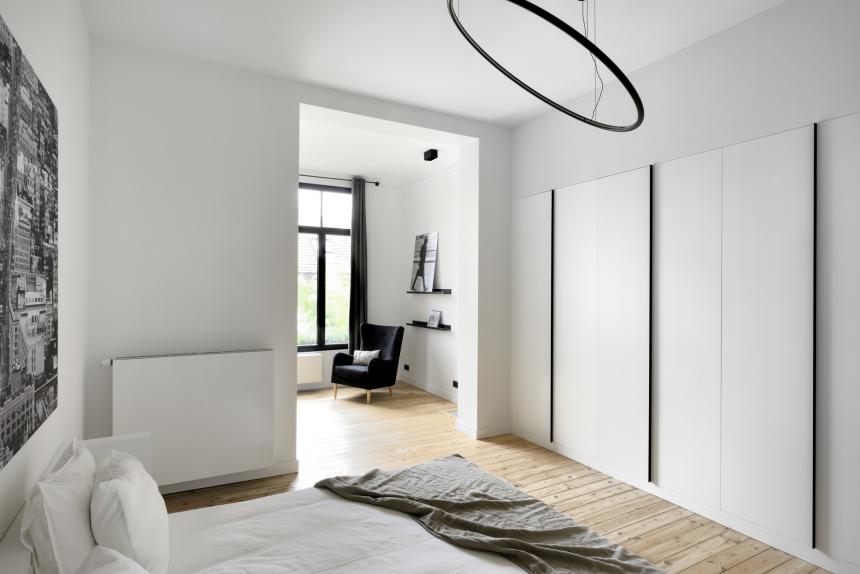 155_House_Louise
Program
Renovation and transformation of a family house into a co-living house
Client
Permis de Construire
K2A Team
Kervyn -
Alegria -
Keutgen
+ Paola Dudek
+
This "Maison de maître" is located in a very vibrant and cultural neighbourhood. Over the years, this part of the city has attracted young cosmopolitan professionals drawn by the restaurants, bars, trendy shops,… This house was in a derelict state, squatted by a large community of stray cats and other urban creatures…
The project consisted in doing a complete high-end renovation which would become a "shared home". This emerging concept in Brussels consists in providing a co-living experience which caters to young professional urbanites: in a convivial and comfortable environment, there are large common spaces (dining, kitchen, social rooms,…) for the members of the house while offering fully furnished in-suite well-appointed living units (bedroom, private bathroom, walk in closets, work pod,…).
In a city renowned for its large number of young expats, the project responds to a growing desire for people to live in community with all its social advantages (meeting & connecting with new people, sharing, learning, etc.), while equally emphasising the need to have cloistered and calm personal units.
+