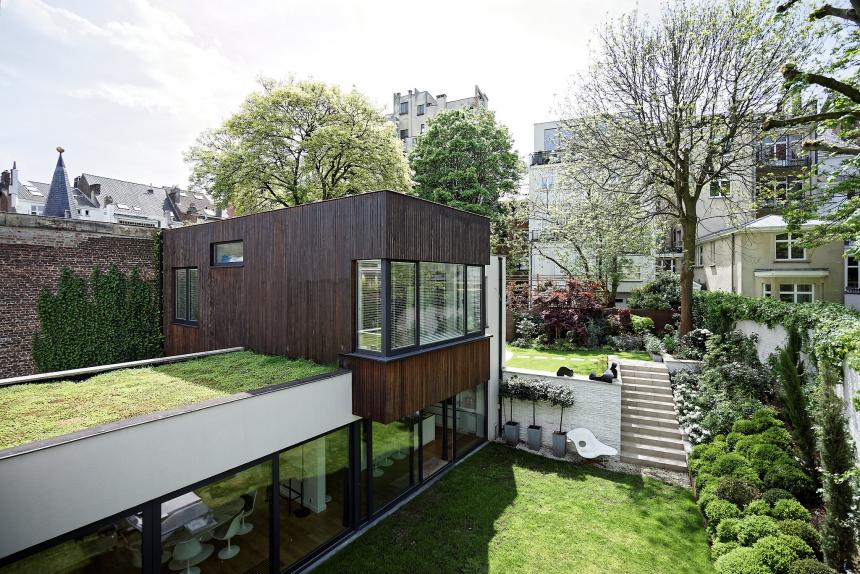 036_Urban_Oasis
Program
Single Housing: New house + renovation transformation of the garden pavilion into library and guest house
K2A Team
Kervyn -
Alegria -
Beckers -
Palmers -
Damsin
General Contractor
Ecobat
+
Today, the back yard of this up-scale residential area is occupied partly by a parking lot and partly by private gardens with magnificent trees and lush vegetation: Truly an urban oasis.
In order to reinforce the natural setting of the gardens, the city authorities imposed that at least one-third of the grounds be dedicated to "green spaces". The other two-thirds could be rehabilitated into a private residence and a parking.
The project proposes a ground floor that snakes through the site to embrace the garden, offering plenty of light and lofty spaces where each room has direct outdoor access. A wooden box is placed on top, offering sleeping accommodations.
+