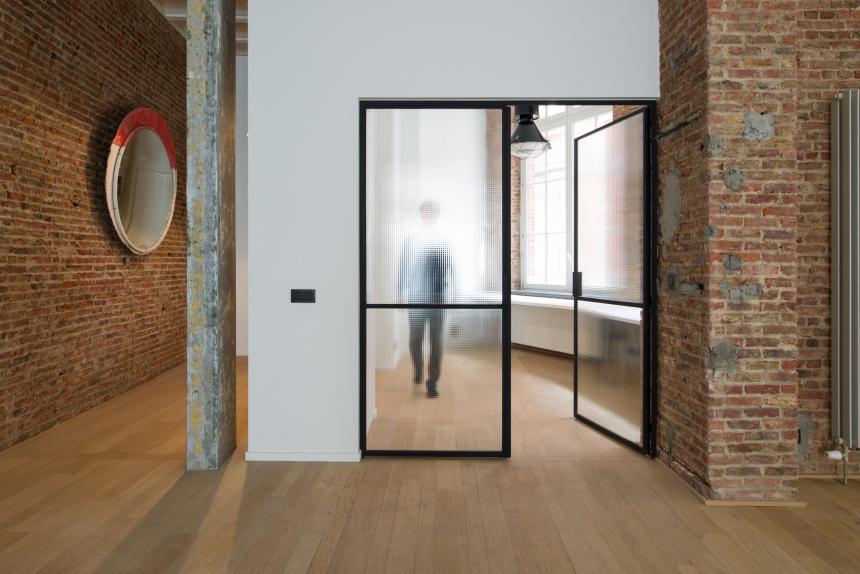 170_LOFT_KAT
Program
Renovation of an industrial building
K2A Team
Kervyn -
Alegria -
Keutgen
+
This converted factory is located in the industrial center of the capital.
The ceilings are over 4 meters high and the space was an open and continuous space of roughly 160 m².
The clients wanted to maintain the open floor whilst offering 2 separate bedrooms.
They had a limited budget and needed to get everything done in less than a year.
The project takes full advantage of the ceiling height to offer an "elevated" bedroom & bathroom. This enables to have the bedroom completely out of site without partitioning the space.
This articulation also offers a seating area for a "cozy corner", extra storage and a luminated box that becomes a beacon in the loft.
+