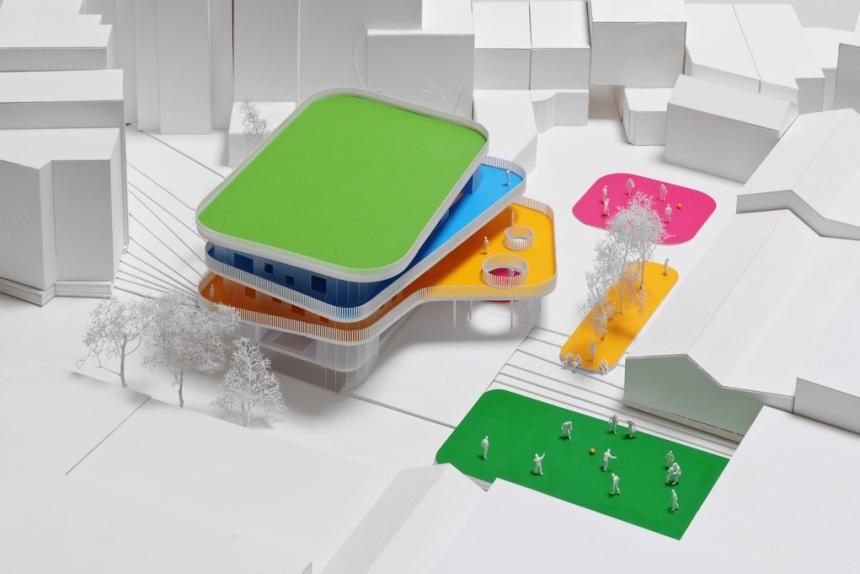 071_jelly beans
K2A Team
In association with DDV
S. Kervyn
F. Alegria
B. Hug
+
Space is the first support in the development of motor skills, senses and imagination.
The nursery acts as an interface between the child and the outside world. It is an inspiration for a way of life.
Designed as a "construction game", the building stands out by its structural simplicity. The façade is made out of three layers: an aerated concrete floor, insulation and polycarbonate sidings. The nursery is divided into four floors with different functions. The openings offer a great number of through and through views, guaranteeing easy supervision and safety for the children.
The project for this nursery attempts to provide a sensitive environment where these little people will find their marks for a well balanced future.
+