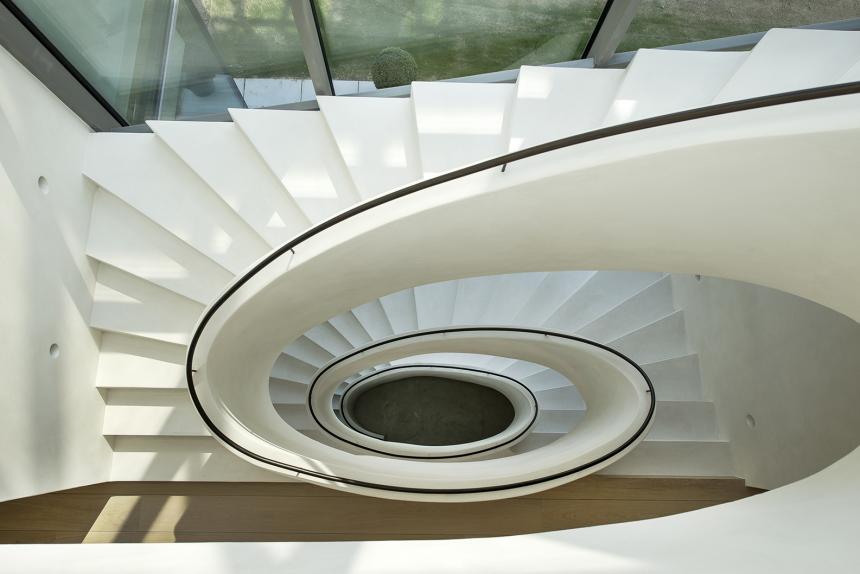 121_House_M
Program
Renovation of a family house
K2A Team
Kervyn -
Alegria -
Palmers -
Vangansbergt -
Morel
Interior Designer
Nathalie Deboel
General Contractor
J.D.C.
Images Credits
K2A + Mireille Roobaert
+
The property comprises a beautiful « cottage-style » heritage house and nearly 1 hectare of land in a prestigious residential area on the eastern part of the city. Historically, the house was apparently built by King Leopold for a female acquaintance and was conveniently located near one his numerous properties, now the Museum of African Art.
The house, almost 100 years old, needed to be entirely refurbished. Like many houses of the time, the windows were very small offering little natural light and almost no perspectives outwards. The brief required that the house be as luminous as possible. It was asked to add an extra +/- 400m² while perfectly accommodating all the strictest standards in term isolation, heating, building automation,… Finally, as it was a heritage property, is was imposed to respect and emphasise the "cottage style" of the house: from the street, the new contemporary addition is barely noticeable.
The proposal of K2A is articulated around 3 strong ideas:
- A prestigious and generous entrance on the ground floor of the building. This space, which lacked in the previous layout, offers an easily accessible cloak room and entirely liberates the first floor (previous entrance area)
- A wide new spiral staircase offering sweeping outward views and dramatic perspectives on the inside of the house.
- On the southern part of the house (towards the front façade), a large double heighted room (+/- 75m²), defined as a multi-purpose event space.
+