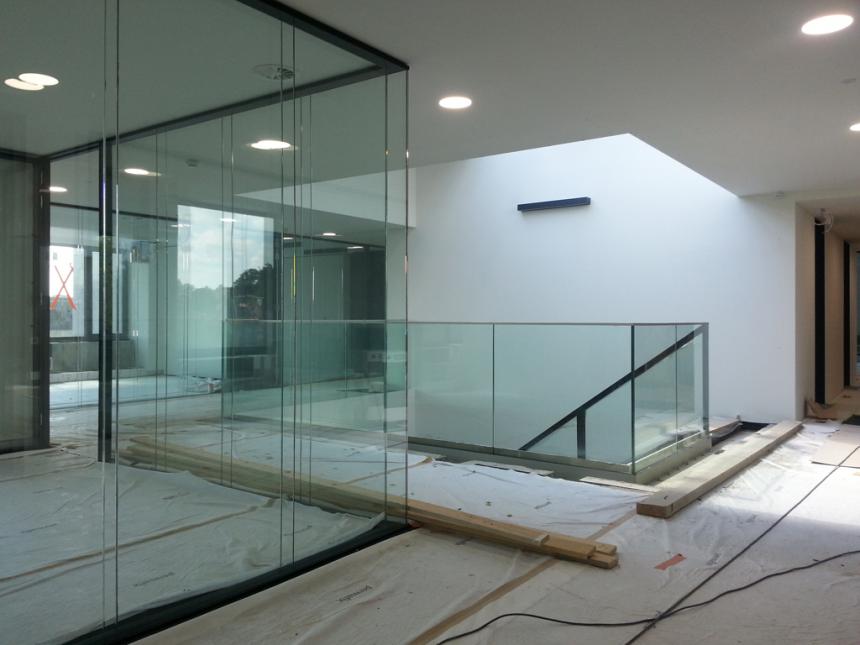 130_HDB
Program
Renovation of an existing office building of +/- 5.000 m²
K2A Team
Kervyn -
Alegria -
Daelman -
Radu
General Contractor
separate
+
Introduction: the building previously hosted an embassy. The relatively generic building was transformed to assume this function. In its present state, it looks like a fortress, as it lacks openness and transparency. Furthermore, the building shows important signs of wear, technical ineptitudes and practical functioning.
The renovation consists in 3 main interventions:
- On the ground floor, creating an independent polyvalent conference room with its own cloak room. This room has direct and an independent connection with the main atrium. This simple, "chirurgical" type of intervention offers numerous functional advantages.
- Throughout the building, the brief required various secured entrances while rationalizing the corridors and offering luminous, open, and a flexible working environment while responding to all the most advanced current norms in technology and construction.
- Finally, for the top two floors, at the most strategic place in the building, K2A proposes to create a vertical link. A large sky-light will bathe this entire space in natural sunlight and offer many advantages: natural light, a vertical link connection conveying the idea of one collective and constructive environment.
+