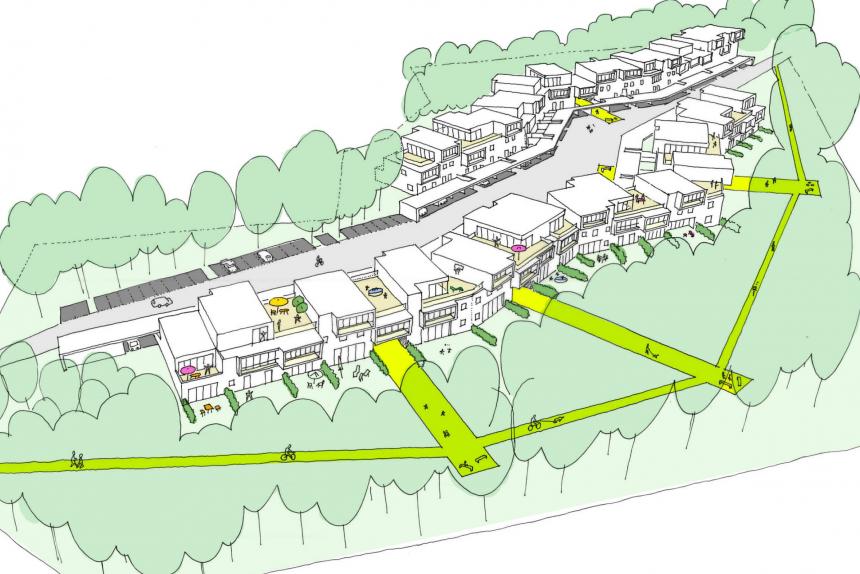 077_evere
Program
Collective housing: new housing
Status
Shelved
Competition
K2A Team
In association with VanEetvelde Architects
Kervyn -
Alegria -
Hug -
Dumont
+
The site, a large wooded area between fields, is at the interface between individual homes and larger collective facilities for NATO. The brief required +/- 80 homes for families working on the military campus. An existing road winds through the forest traversing most of the site.
The proposal consists in having two longitudinal groups of 40 homes on both sides of the road. The constructed environment is represented as a breakthrough in the forest. The road becomes a large mineral clearing, a space shared by all people, bikes, cars,…
Beyond the houses, most of the forest is preserved. Large communal spaces and gardens are planned offering visual perspectives, privacy and a sense of community to the inhabitants.
+