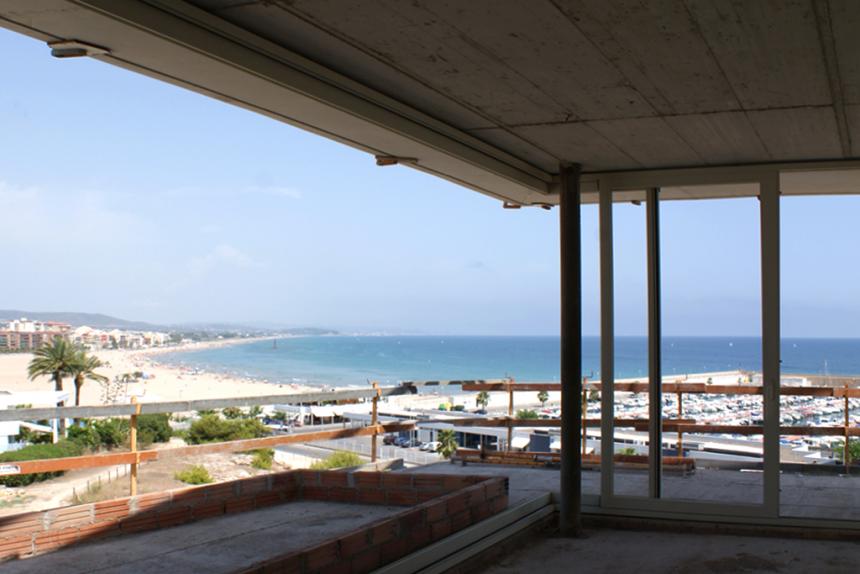 018_Estrella
Program
New construction of a family house
K2A Team
Alegria -
Kervyn
Images Credits
Isabelle Artuis (models) & K2A
+
The site is perched on a sloping piece of land overlooking the marina in Torredembarra, a coastal town 100 km south of Barcelona.
The program required a spacious house with 6 bedrooms. To guarantee maximum independence, each room needed its own bathroom and terrace.
On the bottom floor, the proposal first offers a series of individual alcoves dug into the mountain side, similar to grottos; each grotto offers an exclusive en-suite bedroom. The geometry of the building enhances the notion of seclusion and intimacy. Its sold stone walls, elaborated by local craftsmen with stone found on the site, serve as a plinth for the rest of the house.
Formally, the rest of the home offers a symbolic reference to a starfish. This captivating creature was taken as a metaphor because of its radial structure, its intriguing form and its capacity to espouse its surroundings. From the inside of the house, there are framed views on the Marina, the coast and beyond.
+