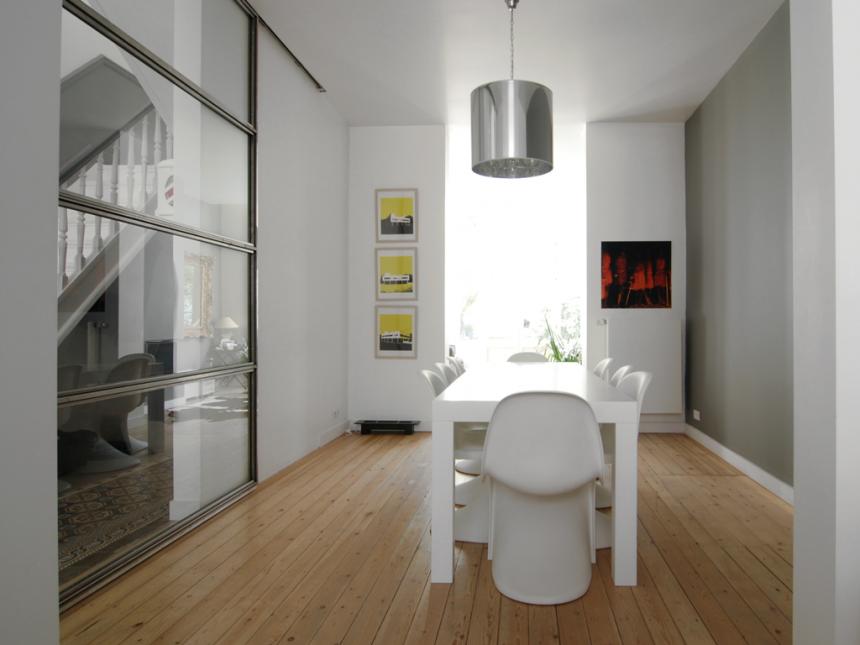 016_aduatiques
Program
Renovation of an existing house
K2A Team
Kervyn -
Alegria
+
The existing home is a turn of the century building offering the typical Brussels townhouse typology: A deep narrow building with a string of three rooms leading into each other. The middle room suffers from poor natural lighting and has a slightly subdued atmosphere. The third room, in the back of the building, was a kitchen overlooking a gloomy cement courtyard.
The new owners wanted an important renovation, upgrading the existing structure while reassessing the general layout.
The proposal flips the ground floor by 180° and places the kitchen at the front of the building. It receives the morning sunlight and offers great views. The other two rooms, freed from all clustering partitions, becomes a cozy living area facing the back of the building, where the courtyard has been remodeled as an outdoor extension of the living area.
+