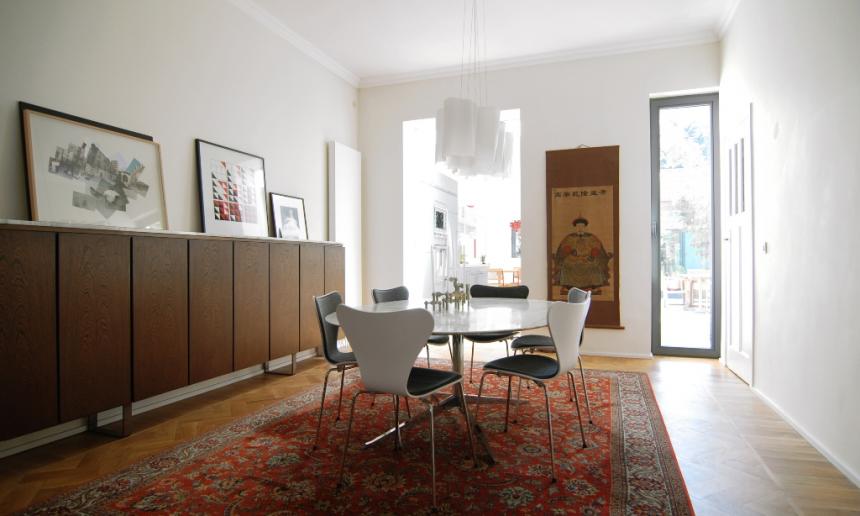 008_House_Bert
Program
Renovation and extension of an existing house
K2A Team
S. Kervyn
F. Alegria
+
The house is a turn of the 19th century townhouse. It had not been refreshed in nearly 40 years. Despite its noble proportions and atypical configuration, the building looked cramped and tired.
The new owners wanted to liven up the place and create a comfortable atmosphere for themselves and their children. They decided to give priority to the kitchen, a volume extending in the backyard, and make it the center of the home. They were seeking a mix of styles and materials to attain a highly personal and eclectic result.
There was a cement courtyard behind the house. It was changed into a colorful garden which feels like an oasis in this densely built neighborhood.
+