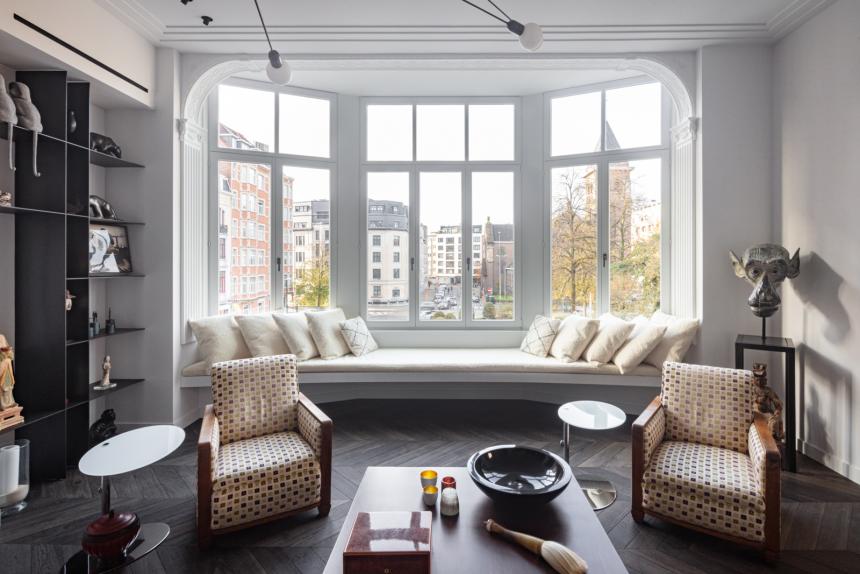 198_BRUG
Program
Renovation of an appartement - Interior design
K2A Team
Alegria -
Kervyn -
Vangansbergt
Images Credits
© Tim Van de Velde
+
The location of this apartment is unique: it over-looks the beautiful Place Brugman in the heart of the "triangle d'or". The structure is also exceptional: a century old "Haussmannian inspired" building with a magnificent art-deco elevator & entrance. Located on one of the upper floors, the appartement offers a unique view on the canopy of the trees.
However, the existing installations of the apartment were obsolete and the bathrooms were too small. The kitchen was isolated from the main living quarters.
The project consisted in fully renovating the unit. As it was not possible to modify the main structure of the building, by altering a few non-loading partitions, the intention was to create new perspectives on the square and offer larger, free-flowing spaces.
+