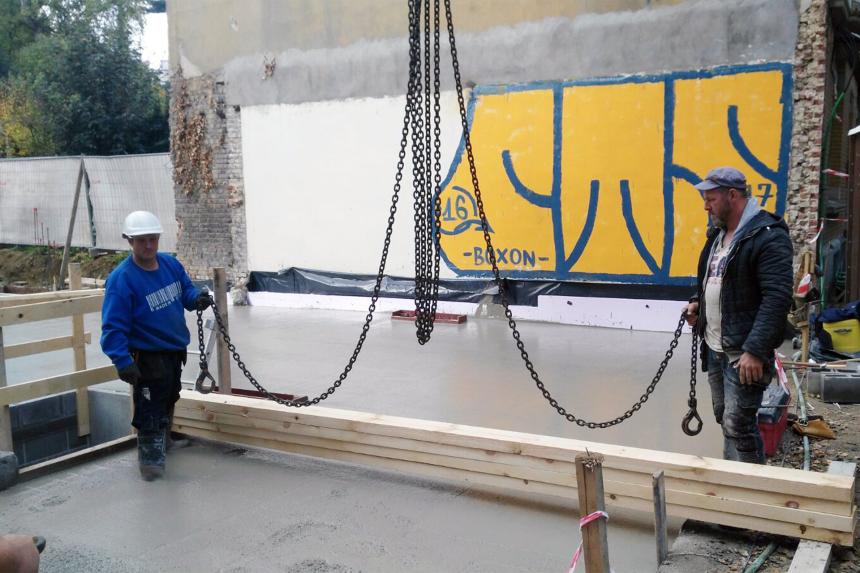 133_Housing_Birch
Program
Destruction of old garages and construction of a high standing collective Housing
Status
Under construction
K2A Team
Kervyn -
Alegria -
Palmers -
Crainic -
Matthys
Landscape
Didier Houtteman
EPB consultant
Watt & Energy
General Contractor
MCI - Construction
+
The plot is located on a narrow one-way street in a trendy and residential neighborhood. For the time being, it is a small private parking lot (+/- 12 cars); all spaces are rented year-round to nearby residents.
To maximize the potential of the site, the brief required that the parking lot be maintained –it actually had to be enlarged. On top of the garage, it was asked to add 6 new high-end apartments ranging from +/- 75m² to +/- 180m².
The street is essentially composed of narrow row houses typical of the 19th century. The present plot represents the width of +/- 3 traditional row houses. To seamlessly articulate the street, the architects attempted to find ways to make the building look less large: vertical composition, protruding volumes towards the front, etc.
+